Fast Glass Processing Ltd are a window company that supply uPVC double glazed windows in Burnley.
Stylish, Secure, Energy Saving Windows and Environmentally Friendly products.
With an extensive range of uPVC window styles and systems, you're sure to find the perfect combination to complement your home and improve your life at Fast Glass Processing Ltd.
In an era when customer requirements and environmental demands are continually evolving, only uPVC is able to effectively serve both.
With Fast Glass Processing Ltd, you will transform the inside and outside of your property.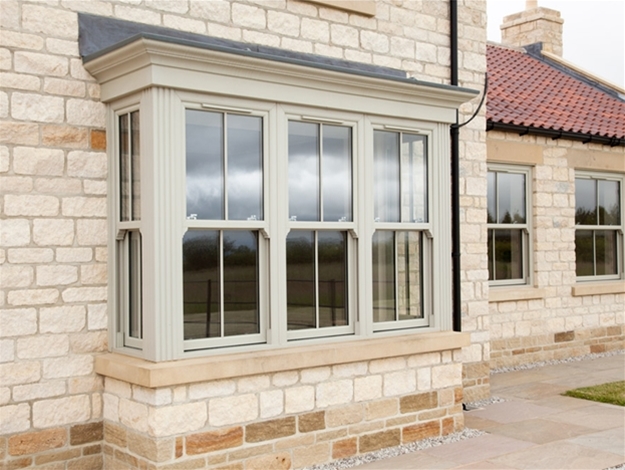 More Info

A versatile and efficient window with a wide range of styles and finishes – offering complete flexibility for every installation – uPVC casement windows are one of the most popular choices for UK homeowners.
Our casement windows can be manufactured in either the VEKA or Halo system. With the choice of M70 chamfered, FS70, System 10 or Rustique, you can offer your customers the perfect range of windows to suit their home.

Manufactured with a fusion-weld and feature-groove all unfoiled joints, and knife-finish all foiled joint, we fabricate windows to the highest quality standards for each and every installation.

With a combination of handle and frame styles and finishes, we offer one of the widest ranges available from any UK fabricator. The casement window is only as good as the hardware and fittings supplied with it, which is why we work with only leading suppliers like MACO shoot bolts and Fab&Fix furniture, to guarantee long-lasting products that perform as well as they look.
More Info

Tilting inwards from the top for ventilation, or turned in fully on side hinges for maximum fresh air or easy cleaning, Tilt & Turn windows maintain a high degree of security. For added flexibility or to meet customer needs, the windows can also be specified as tilt-only or turn-only if required. Striking the perfect balance of versatility and value, the Tilt & Turn uPVC window offers you and your customers the quality, price and service you should expect from a leading uPVC trade window fabricator and manufacturer.

Built with long-lasting, high-quality mechanisms from MACO, and complete with a choice of handles from the Fab&Fix 'Connoisseur' range, the classic Tilt & Turn window is also available in the full range of VEKA Variations Renolit colours and woodgrain finishes.
More Info

Each colour and woodgrain is designed to replicate traditionally stained or painted timber and requires minimal maintenance throughout its lifetime.

Dynamic in design, different finishes can be incorporated for the inside and outside of the property. With a 36mm triple glazing option and 70mm frame depth, this range of windows is energy efficient and completely weatherproof, achieving an energy rating of A+.

Windows should look the part, but also provide the highest standards of security. The robust security features that accompany this product give you total confidence in the FlushSash range. Each design offers multi-point locking with MACO Mspag Shootbolt fitted as standard. This, accompanied by the welded frame and sash with mechanical mullions means FlushSash windows exceed all British Standards for security and weatherproofing.
More Info

With the ease of maintenance in mind, the fully reversible window has been designed with a 180-degree reversible action to completely turn back on itself, making cleaning from the inside easy, and without restricting internal furnishings.

Security is covered with galvanised steel reinforcement and Espagnolette locking options. Flexible locking positions and optional restrictors provide added safety.

The fantastic choice of colours and woodgrains coupled with the wide range of hardware finishes ensures there is a solution for every customer taste.

Adhering to all UK, Scotland and Northern Ireland building regulations, our fully reversible windows have been tested to withstand winds in excess of 2,400 pascals (equivalent to 140mph wind speeds).
More Info

The vertical sliding window is the fastest-growing alternative choice of uPVC window style, giving your customers all the benefits of highly advanced materials and mechanisms combined with a timeless classic window style.

The sliding sash styling closely replicates the look of the Georgian & Regency windows with a modern and energy-efficient uPVC frame and mechanisms while offering sash horns and deeper bottom rails as options. We now also offer Mechanically jointed Vertical Sliding Windows.

Security is a major consideration in the selection of any new windows and doors.  Our vertical sliding sash windows are designed with security in mind.

Our vertical sliding windows are available in a fantastic range of laminated profiles to offer individual solutions and suit all tastes.  Foils can be applied to one side or two and different colours can even be specified for the inside and out.

With enhanced energy efficiency our Vertical sliding windows achieve an A+ Window Energy Rating (WER).
More Info

Our uPVC odd-leg casement window is available in a range of frame depths to suit most wall and in a choice of bevelled (chamfered) or sculptured profiles.  Whatever the style or size of the property we have the expertise and knowledge in these windows to deliver effectively to the most demanding customer.

Conforming to the standards required by the park homes manufacturers' regulatory body, windows can be supplied with non-locking handles, 90 degree hinges and the appropriate trickle vents in one complete delivery to ensure efficient and effective build of park homes or refurbishment projects.

A fantastic solution for the refurbishment of static caravans, mobile homes, boats and barges. In addition to looking great, the living environment will also see an improvement by keeping the caravan cooler in the summer and warmer in the winter months by using Planitherm Total Plus with our double and uPVC triple-glazed windows.

Manufactured to stringent quality standards within an ISO:9001 framework. All products are covered by our comprehensive 10-year warranty giving you confidence in their quality and durability.
More Info

We offer windows and doors at the forefront of the energy-saving fenestration product range, with triple glazed units manufactured with M70, FS70 and Infinity profiles.

Customers concerned about the environment, wishing to reduce their carbon footprint further, can choose the Bevelled (Chamfered) Infinity profile with its 80% recycled content and 100% virgin uPVC top skin exterior. The Infinity profile helps to reduce the natural resources used whilst ensuring a product that looks great and comes with a comprehensive 10 year guarantee on both our uPVC and locks.

Triple glazing is the key to reducing heat loss through your windows and will help to reduce your fuel bills.

Triple glazed units are up to 40% more thermally efficient than double glazed units.
A window fitted with triple glazed units exceeds the current "A" rated window energy rating.
The internal surface temperature of a single glazed window is around 1°c.
The internal surface temperature of a double glazed window (fitted 10 years ago) is generally around 11°c.
The internal surface temperature of a triple glazed window pane is 18°c with a u-value of 0.68.
Triple glazed units will not overheat your home. The level of solar gain is actually less than double glazed units due to the extra pane of glass and an additional cavity.
More Info

With a beautiful flush finish inside and out and an authentic traditional appearance, R7 the perfect choice for conservation installations. As with all products within the Residence collection, homeowners can be confident of a quality product which will last for years to come.

Manufactured in our dedicated factory with a depth of 75mm, it fits into more properties. You can install like traditional uPVC windows, with no need to cut back on the plaster. We can also supply glazed or unglazed, meaning there is less weight in the frame for transportation and no need to remove the sash to install.

The flush interior and exterior of the R7 give it a chic modern appearance and it has the versatility to be used for both contemporary new builds and traditional British homes alike.

With 7 chambers and a depth of just 75mm, the R7 is a system with superior thermal, acoustic, strength and security performance. Complete with a choice decorative beading options you can choose to your customers taste. The bead is always on the inside which also contributes to a higher security performance.

Certified as WER A+, R7 can achieve a U value of 0.8. For the highest possible energy rating specify 28mm double glazing or 44mm triple glazing.
More Info

Manufactured from modern composite material, Residence 9  gives a virtually maintenance-free finish. Only available in heritage colours, the "easy clean rebates" are also foiled in the same finish, which means that the high end, maintenance-free appearance is maintained when the window is open. Residence 9 is truly a luxury, top end window system and can also be incorporated into fabulous French, Residential or Composite doors and elegant Orangeries.

Residence 9 is the perfect choice for a period property restoration in the country or in a townhouse.  Its authentic appearance helps in conservation areas to satisfy planning conditions set by local authorities. The range of classic foil options coupled with heritage-style handles, locks and hardware ensure your customers have all the choice needed to design traditional windows for their homes.

The modern composite material gives a virtually maintenance-free finish & the large 9 chambered frame offers excellent thermal performance, accommodating 28mm double glazing or 44mm triple glazing. Triple glazing provides enhanced acoustic and thermal performance & also meets the thermal requirements for 'Passivhaus'.

Manufactured in our dedicated factory in a choice of 11 classical heritage colours you can be confident of a window that not only looks the part but will last for many years to come.

Certified as WER A-rated, it can achieve a U-Value of 1.2 W/M²K when double glazed and WER A++ rated 0.8W/M²K with triple glazing. Residence 9 windows offer the highest classification performance even with authentic, traditional (dummy sash) sightlines.