Solid roofs are fast becoming the roof of choice when retrofitting a conservatory and single-storey extensions. The solid roofs are tiled and constructed to include high insulation, bespoke designed and using premium quality materials.
Whether you are looking for a replacement or are planning a new build, we can accommodate your needs and supply in all shapes and sizes.
Visit below and see the 4 different solid roof products we supply.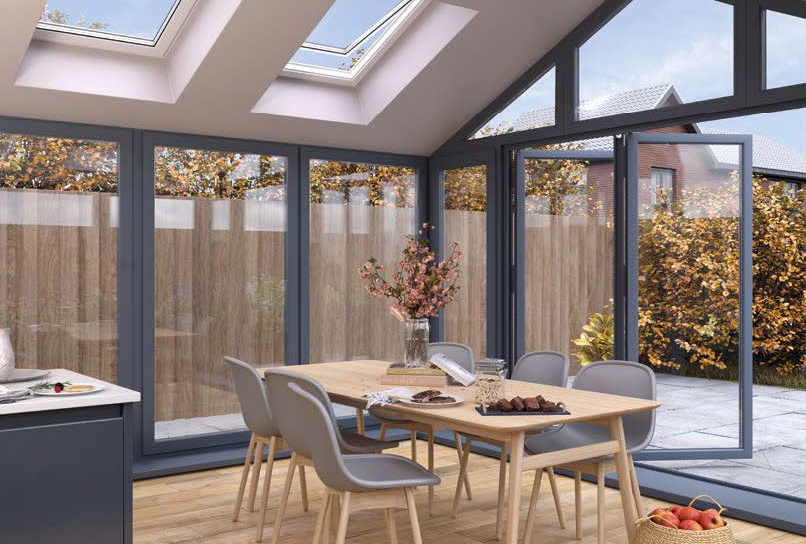 Features
Fast + Easy Install

On-Site Assembly

The roofing is fabricated to spec and supplied with all the fixings and fasteners to complete the project. These solid roofs can be weathertight in just a few hours.
Ensuring minimal disruption to your home.

View Brochure

Warmth & Comfort

Maximum Insulation

The superior thermal performance of the Icotherm Roof creates a high-quality living space that ensures warmth and comfort, helping to insulate the home, and saving on heating bills.

Trust comes with a guarantee

Our roofs are manufacturer guaranteed against manufacturing defects. Our system is also complete building regulations compliant and to know that you have a genuine icotherm product, we stamp all our roof systems.

Shapes and Sizes

Replacement or New build, we can assist

Our roof can be constructed in any of the typical shapes you find conservatories built-in.

Edwardian, Victorian, Lean-to, Gable, Hipped Lean-to or a combination of these.

Flexibility

Our timber solution creates flexibility in design meaning you can have a completely bespoke room with an icotherm roof to match.