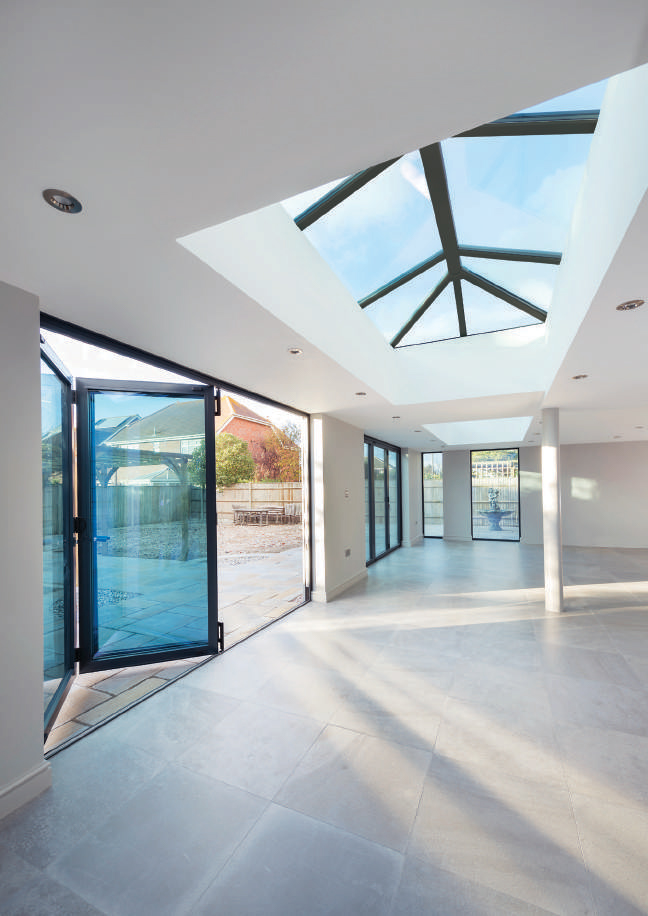 Purpose designed lantern roofs are a beautiful asset to any property, letting in a flood of light into any home interior. Our aluminium lantern roofs are discreet yet stylish and come in a range of designs and colours.
Every element of the Stratus Thermal Lantern Roof has been designed to be exceptional.
From the low profile 20˚ pitch that allows us to use purpose-designed cappings that keep sightlines to a minimum – and your view of the sky maximised – to the discreet black finish of our perimeter beam, that ensures if you view the lantern from above all you'll see is glass and a discreet shadow line.
Stratus is high-quality British engineering at its best.
Download Brochure
Design + Colour Options
Available in 2-way, 3-way or contemporary designs with sizes upto 3 x 6m. Colours available are Anthracite Grey and White.
Get a Quote


3-Way Design
Maximum 3000 x 6000mm

2-Way Design
Maximum 1500 x 6000mm

Contemporary Design
Maximum 1500 x 3000mm