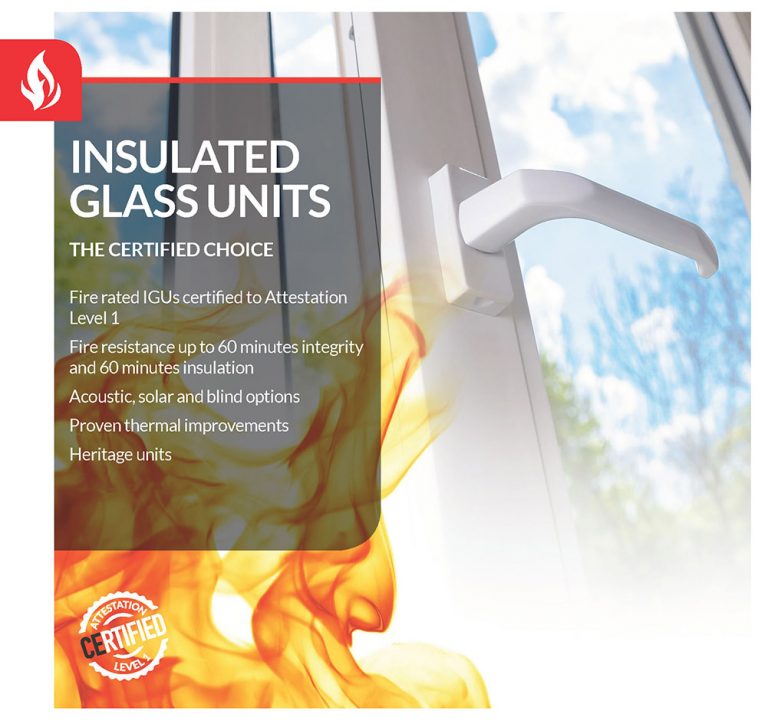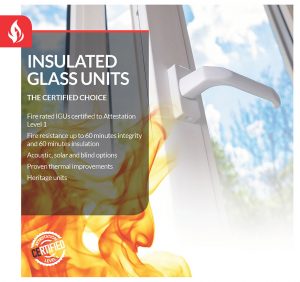 Here at Fast Glass we have a dedicated team all trained to the highest standards and who will strive to meet our customers' needs. Our extensive knowledge in fire rated glass backed with supplier support is second to none, allowing us to offer technical advice to the supply and fit industry.
Here at Fast Glass Processing, we can supply a huge array of products to meet all your fire glass requirements:
30/0, 60/0 Clear/wired fire rated
30/30 insulated  fire rated glass
Fire rated double glazing
Fire screens

C730 7.2MM PYROGUARD.
Pyroguard EW30 impact is perfect for indoor and outdoor use. They are fabricated in large sheets, double-sided fire resistance that can be cut to size offering a cost-effective solution.
Key Features
EW30 fire classification
2B2 impact classification
Interior and exterior use
Double-sided fire resistance
UV stability
Steel & timber applications
Suitable Application
Can be used in fire tested timber and steel systems
TECHNICAL INFORMATION
| | |
| --- | --- |
| Fire Classification | EW30 |
| Impact Classification | 2(B)2 |
| Light Transmission | 87% |
| Sound reduction | 33 dB |
| U Value | 5.1 W/m2 K |
| UV Stability | Yes |
| Nominal Thickness | 7mm |
| Thickness Tolerance | -0.6 / +0.8 mm |
| Weight | 17kg per m2 |
| Temperature Range | -20 / +140 °C |
| Sheet Size | 1580 x 2780 mm |
PYROSTEM CLEAR WIRED
Glass is an entry-level cuttable, wired fire-rated glass. Pyrostem is typically used in refurbishment projects which demand an economical glass with the appearance and performance of Georgian polished wired.
KEY FEATURES PYROSTEM CLEAR WIRED
Fire-resistant E30/E60
Glazing integrity criterion EN 572-3
Cuttable
Can be used internally and externally
SUITABLE APPLICATION
Can be used in fire tested timber and steel systems.
TECHNICAL INFORMATION
| | |
| --- | --- |
| Resistance to fire | EW30 |
| Reaction to fire | A1 |
| Pendulum body impact resistance | 3B3 |
| Wind, snow, permanent and imposed load resistance | 7.2 mm |
| Direct airborne sound reduction | 31 (-2; -3) dB |
| Thermal properties | 5.7 W/m2K |
| Radiation properties: Light transmission/Light reflection | 87.8% / 7.6% |
| Solar properties:Transmittance/Reflectance | 80.7% / 6.9% |
| | | | | | | | |
| --- | --- | --- | --- | --- | --- | --- | --- |
| MANUFACTURER/ PRODUCT | THICKNESS (mm) | INTERIOR | EXTERIOR | FIRE RATING | CERTIFICATE NO | DB RATING | SAFETY RATING |
| | | | | | | | |
| RATING | | | | | | | |
| Pyrobelite 7 | 7.9 | | | 30/0 | CF377 | 34 | 3B3 |
| Pyrobelite 9EG | 12.06 | | | 30/0 | CF377 | 35 | 1B1 |
| Pyrobelite 12 | 12.3 | | | 60/0 | CF377 | 36 | 2B2 |
| Pyrobel 16 | 17.3 | | | 60/30 | CF377 | 39 | 2B2 |
| Pyrobel 16EG | 21.1 | | | 60/30 | CF377 | 39 | 1B1 |
| Pyrobel 25 | 26.6 | | | 60/60 | CF377 | 40 | 1B1 |
| Pyrobel 25EG | 30.4 | | | 60/60 | CF377 | 43 | 1B1 |
| | | | | | | | |
| PILKINGTON | | | | | | | |
| Pyrodur® 7mm EW30* | 7 | | | 30/0 | CF328 | 34 | 3B3 |
| Pyrodur® 10mm EW60 | 10 | | | 60/0 | CF328 | 35 | 2B2 |
| Pyrodur® 11mm EW30 | 11 | | | 30/0 | CF328 | 37 | 1B1 |
| Pyrodur® 13mm EW30 | 13 | | | 60/0 | CF328 | 38 | 1B1 |
| Pyrodur® 14mm EW30 | 14 | | | 30/30 | CF328 | 38 | 2B2 |
| Pyrodur® 15mm EW30 | 15 | | | 30/30 | CF328 | 38 | 2B2 |
| Pyrodur® 18mm EW30 | 18 | | | 30/30 | CF328 | 38 | 1B1 |
| Pyrodur® 23mm EW30 | 23 | | | 60/60 | CF328 | 41 | 1B1 |
| Pyrodur® 27mm EW30 | 27 | | | 60/60 | CF328 | 41 | 1B1 |
| | | | | | | | |
| PYROGUARD | | | | | | | |
| Pyrodur® 11mm EW30 | 7 | | | 60/0 | CF581 | 31 | 3B3 |
| Fire Door 60 | 7 | | | 60/0 | CF257 | 33 | 2B2 |
| Pyroguard | 7.2 | | | 30/0 | CF257 | 33 | 2B2 |
| Pyroguard | 11.4 | | | 60/0 | CF257 | 35 | 2B2 |
| Pyroguard Insulation | 15 | | | 60/30 | CF437 | 38 | 1B1 |
| Pyroguard Insulation | 19 | | | 60/30 | CF437 | 39 | 1B1 |
| Pyroguard Insulation | 23 | | | 60/60 | CF437 | 40 | 1B1 |
| Pyroguard Insulation | 27 | | | 60/60 | CF437 | 42 | 1B1 |