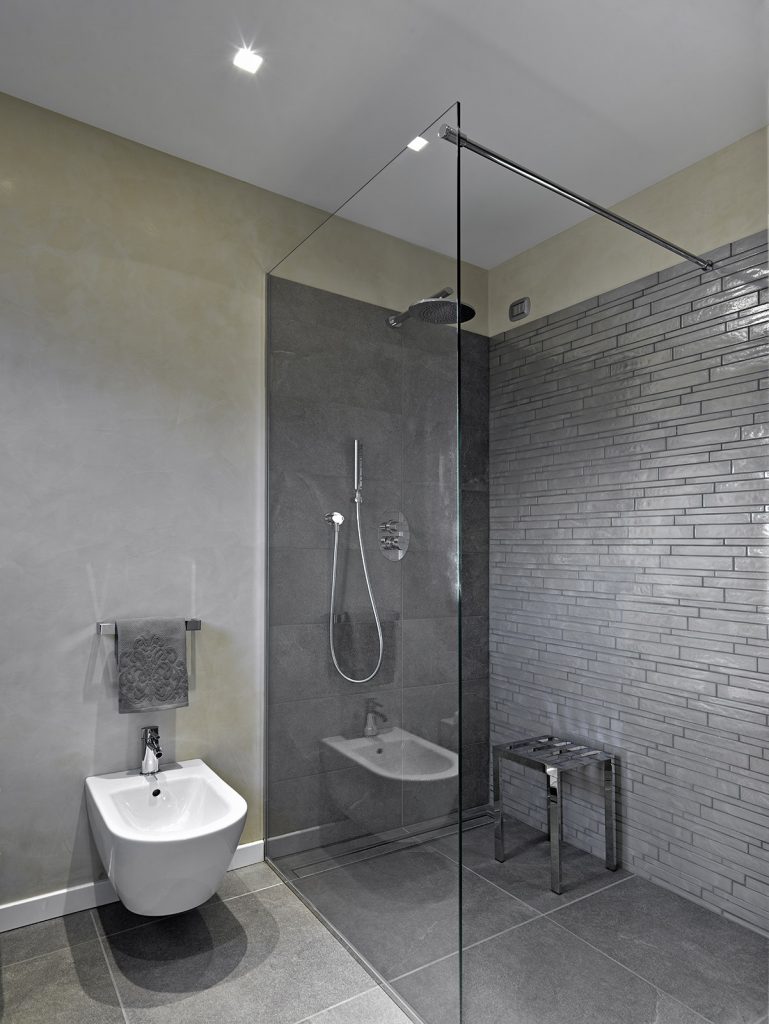 For refreshing and revitalising shower screens and enclosures, Fast Glass Processing offers invigoration in abundance. All our enclosures are made-to-measure, so you can be sure to find your ideal shower enclosure solution.
Choose from a range of superb quality 10mm toughened safety glass doors, wetroom and shower panels which can be cut to almost any shape or size to fit any awkward spaces, you can create that perfect showering experience in your home.
Our Bespoke service allows you to have additional features over standard off the shelf products such as whole range of different styles of fixtures and fittings along with  7 different glass options – Standard Clear, Satin, Opti-White, Smoked Black, Grey, Bronze and green-tinted glass.  All of which can have the added benefit of Ritec coating which allows water to 'shed-off' the surface, making it highly desirable in glass showers. Shower screens can also be sandblasted for modesty or decoration and shower back panels can also be painted to prevent the need for additional wall treatments such as tiling
Glass by Fast Glass Processing has everything you need to create that unique showering experience, whether your preference is for an ultra-modern wetroom or something more unique for your attic conversion.