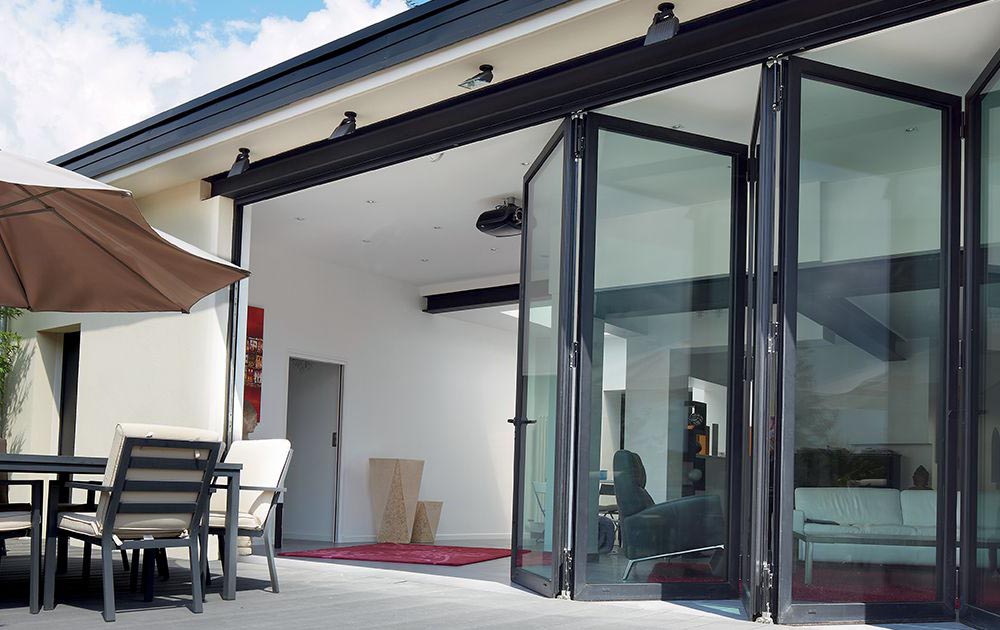 Open up your home with our superb range of Aluminium Bi-Folding doors. It's a great way to bring your living space and garden together, opening up a wonderful new perspective that makes the most of your home.During the summer enjoy an al fresco barbecue, or just relax and enjoy the view. Then, as the evening draws in, the high levels of insulation and security will conform your interior into a safe and comfortable indoors. Our Aluminium Bi-Folding doors add a new dimension to any room, sliding smoothly aside to allow the outdoors in.
Whether you are looking to extend a dining area onto a patio, or keep a conservatory cool in Summer, trust us to make it happen. You can choose to have one or two doors swinging open like traditional French doors, then slide the set to one side and/or the other. A two pane arrangement can even help you to maximise the space between a conservatory and the house, by sliding unobtrusively to one side, giving a full clear opening. Flexible to meet every individual requirement.
Our versatile mixture of hinged and folding leaves, together with our ultra-slim frames, are designed to give you perfect control of your new interior/exterior lifestyle.
Why not contact our dedicated sales team for a no-obligation quote or even for ideas and advice on any glass requirements you may have.
Tel: 01282 832948
E-mail: sales@fastglassprocessing.co.uk